Hagenbeck Kaffee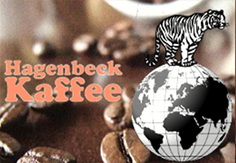 Here You can read more about our own brand – Hagenbeck Kaffee.
Continue >
Services
Here you can inform yourself about our services.
Continue >
Shop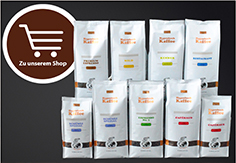 Here you get to our shop.
Continue >
Since 1912, the name Meyer & Horn stands for high-quality products - with passion and from conviction. Up to today, the company is family-owned and the know-how about the production of top-quality coffee is passed on from generation to generation. For many years we have been specialised on the production of roast coffee. We have machines with the most advanced technology on hand in order to produce delicate roast coffee blends of superb quality. Our know-how stands for a high-quality product. Whether producing our home brand or contract roasting, we see ourselves as responsible partner.
Our philosophy is the processing of high-quality coffee in order allow you and your
customers an aromatic experience.